Stay at Our Beachfront Hotel near the Kennedy Space Center
Embark on the "Greatest Space Adventure on Earth" while staying at our beachfront hotel near the Kennedy Space Center in Florida! A can't-miss attraction in Florida's Space Coast, the Kennedy Space Center is your premier destination for all things space related. With numerous interactive, hands-on exhibits featured at the Visitor Complex, you can immerse yourself in a full space exploration experience.
Discover all of the Kennedy Space Center's Mission Zones! The Heroes & Legends exhibit showcases NASA's early space programs, Behind the Gates provides you with exclusive access to historic launch sites, Race to the Moon immerses you in the famed Apollo era, Shuttle: A Ship Like No Other lets you get up close and personal with the American icon space shuttle Atlantis, and NASA Now & Next educates you in NASA's latest and upcoming missions.
An immersive experience in outer space adventures is sure to work up an appetite, so don't hesitate to grab a bite to eat while onsite at the Kennedy Space Center's four restaurants and three snack stands. The ultimate space enthusiasts can't miss the unique dining experience of having lunch with an astronaut, where you can enjoy a buffet lunch while hearing inspiring stories about space exploration from astronauts!
Beach Place Guesthouses hotel near the Kennedy Space Center is just 25.2 miles away from the sprawling complex, making it the perfect day trip in the Space Coast during your sunny Florida travels. Book your spacious guesthouse with us today, and discover all that the Sunshine State has to offer on your next vacation.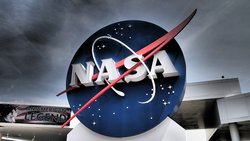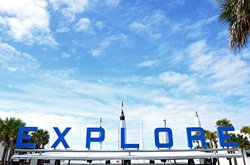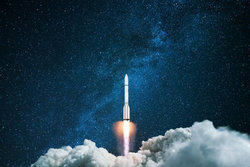 Your Spacious Hotel Near SpaceX Launch and Landing Control Center
Join us to watch the remarkable sight of a rocket launch!
The nearby SpaceX Center designs, manufactures, and launches state-of-the-art rockets and other spacecraft in stunning displays of innovation and technology. Located just 22 minutes away by car, our beachfront property occupies the perfect viewing spot to see the rockets take off into the sky and pierce the atmosphere. Join us for the absorption of a historical moment while relaxing in the tranquil, unique Florida surroundings of Beach Place Guesthouses.
Book your stay at our hotel near SpaceX Launch and Landing Control Center today!