Stay at Our Hotel near Port Canaveral Cruise Terminal
A stay at Beach Place Guesthouses can be just the start of your sunny getaway! Our resort-style hotel near Port Canaveral Cruise Terminal puts you just 7.2 miles away from the start or end of your next unforgettable vacation at sea. Set sail for your nautical adventures, or discover all that the Sunshine State has to offer when you step onto this gateway to Central Florida!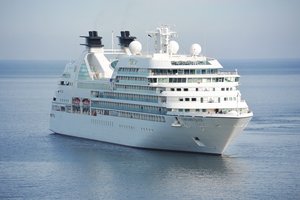 Anchors Aweigh
As the world's most popular cruise port, Port Canaveral services the Carnival Cruise Line, Royal Caribbean International, Norwegian Cruise Line, and Disney Cruise Line, making your travels to the Bahamas, the Caribbean, and even more tropical destinations that much more convenient and accessible. Port Canaveral also boasts an abundance of recreational facilities, including the harbor-side shopping and dining area, as well as the educational Exploration Tower, which features seven floors of exhibits, interactive displays, and observation decks. And while you're already in town, don't hesitate to explore the rest of the Space Coast, where you'll find attractions like the Kennedy Space Center just a few miles away! An integral port for cargo operations, Port Canaveral also plays an important role in the country's economic growth.
Our resort-style hotel near the cruise port in Cape Canaveral provides you with all the
thoughtful amenities
you need to fully maximize your next vacation. Our
spacious guesthouses
features fully-equipped kitchens, a dine-in living room, barbecue decks, and more in a scenic oceanfront setting. Make
even more unforgettable memories
with your loved ones by staying at Beach Place Guesthouses.