Things to do at Cocoa Beach
When you stay with us at the Beach Place Guesthouses at Cocoa Beach in Florida, you will be just steps from the sand where you can enjoy endless possibilities of things to do – without even leaving the hotel! Whether you are here to lounge by the ocean, or you have come to see the turtle nesting or bioluminescence, we are ideally located on the beach for all of your endeavors.
Only Steps Away
Just steps from your guesthouse, you can hit the waves for a day of surfing or watch the sea turtles anytime from March until September. On a summer's evening, watch the water glow during peak bioluminescence season. Our hotel is also just 15 minutes from the Cocoa Beach Pier.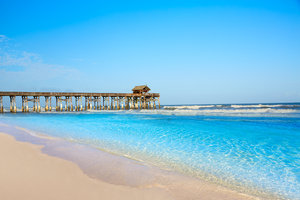 Cocoa Beach Pier
Just 15 minutes from the Beach Place Guesthouses hotel, you can go out to Cocoa Beach Pier and play some beach volleyball, check out some great restaurants or spend a relaxing day fishing! When you arrive, ask us for recommendations tailored to you!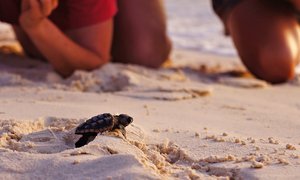 Turtle Nesting
When you visit us at the Beach Place Guesthouses, you will, in fact, be staying in the largest nesting area in the world for green sea turtles and loggerhead turtles. Nesting season differs depending on the breed of sea turtles. At our hotel, you can come to see:
Leatherback turtles from March until July
Loggerhead turtles from April until September
Green Sea turtles from June until September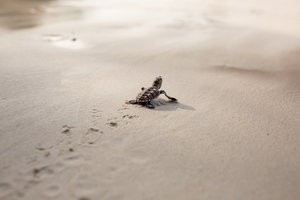 Turtle Nesting
When you go out to see the turtles, please bear in mind that these are endangered and/or threatened species of turtles. To do your part in protecting these species, you can follow a few simple rules:
Lights out on the beach
Don't dig holes above the high tide line
Fill in any holes you made on the beach before you leave
Keep your distance from sea turtles and their hatchlings
For more information about turtle nesting at Cocoa Beach, you can visit the Cocoa Beach webpage!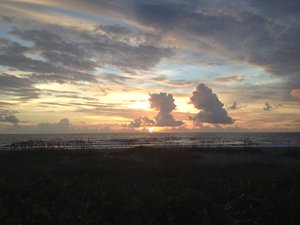 Surfing Beach
Surf's up at Cocoa Beach! When you stay with us at the Beach Place Guesthouses, hit the waves and enjoy a day of surfing in beautiful Florida weather.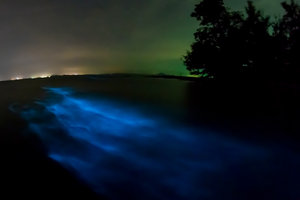 Bioluminescence
Watch the water glow during Bioluminescence season at Cocoa Beach. Bioluminescence is the production of light by living organisms – mainly of marine vertebrates and invertebrates. On a summer's night, you can go out on your own or take a guided tour to witness this phenomena.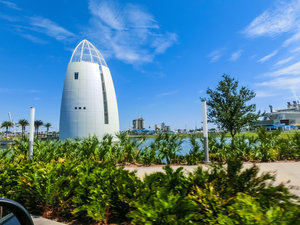 Exploration Tower
Visit the Exploration Tower, an unforgettable landmark and work of architecture that is located in Port Canaveral. Visitors can explore seven floors of exhibits and interactive activities, as well as check out one or more of many observation decks to get a great view of the ocean.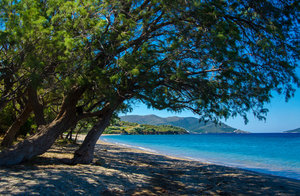 Marine Parks
During your stay with us at the Beach Place Guesthouses, be sure to spend some time at one of the multiple marine parks in the area! See below for a list of our favorite marine parks:
Alan Shepard Park
Located at the east end of State Road 520
Seasonal lifeguards on duty
Sidney Fischer Park
Located in the 2100 block of State Road A1A
Seasonal lifeguards on duty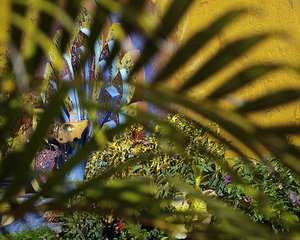 Marine Parks
Lori Wilson Park
Located at 1500 N Atlantic Ave
Seasonal lifeguards on duty
Robert P. Murkshe Memorial Park
Located at State Road A1A and 16th St. South
Visit the Cocoa Beach website for further details on any of these fantastic marine parks!